Wall Mounted Digital Advertising Display Screens
BVS, professional in touch display.
We can see the wall mounted digital advertising display screens at supermarket, restaurant, elevator, subway, railway station and so on. Some tea shop display a floor stand digital signage.
Nowadays, the advertisement is fixed with our life. Wherever you go, they are around of us. The traditional way is advertising by posters, leaflets, newspaper, magzine and other paper-driven methods. To adapt to the faster and faster information ages, digital advertising display is an important way to spread the news.
Obviously, compared to the traditional advertisement, the digital advertising display can tell the instant information, which is easier to renew the ads and excellent operation experience. There are more and more poeple choose the advertising display screens to display. For restaurant table digital signage, shopper usually select the 10 inch panel pc; for the elevator advertising display, most of supermarket and shopping mall use 21.5 inch touch screen; for the tea shop electronic menu advertising player, people prefer 15.6" and 21.5" wall mount tablet; for the subway or railway station, 21.5 inch tablet is recommeded...
The normal installations is as follow:
1. Wall mounted tablet
2. Embedded touch screen
3. Floor stand digital signage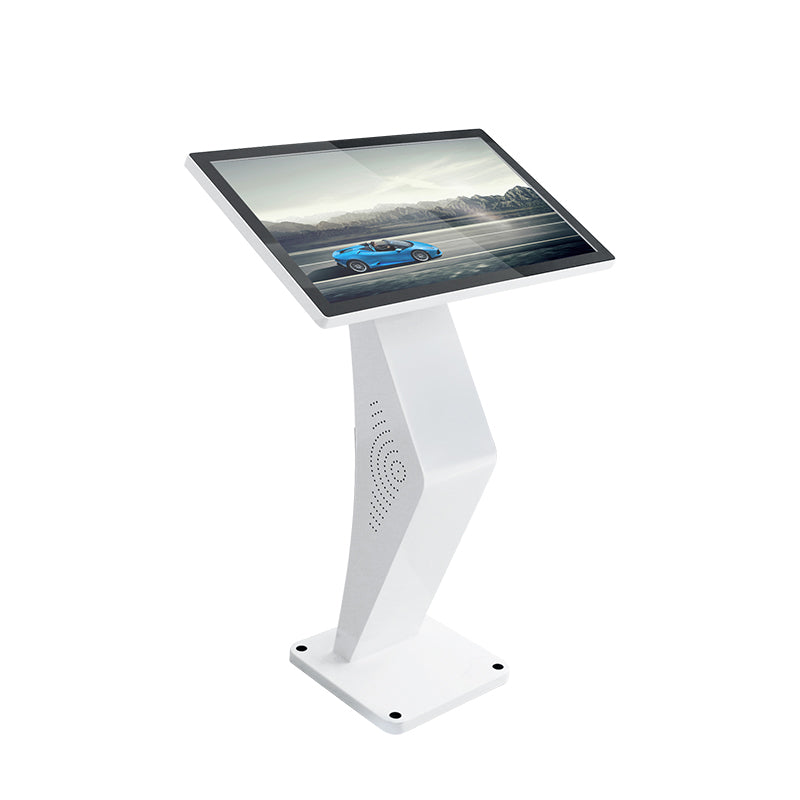 4. Desktop commercial tablet
Our products are with international VESA hole for different bracket, it can be a wall mounted advertising display screens with a wall mount bracket, also you can choose a floor stand and desktop stand.
For convenient using and less tangled cables, someone would like to add PoE function to their machine. With Ethernet, you can remote control the immediate display content. BVS offers touch display hardware solutions(hardware only), we have rich experience in smart touch display field. To fit with your needs, we accept oem, offering multiple installations and multiple operation system, such as Windows system, Android OS and Linux Debian.
Please Email us if you are looking for a advertising player!